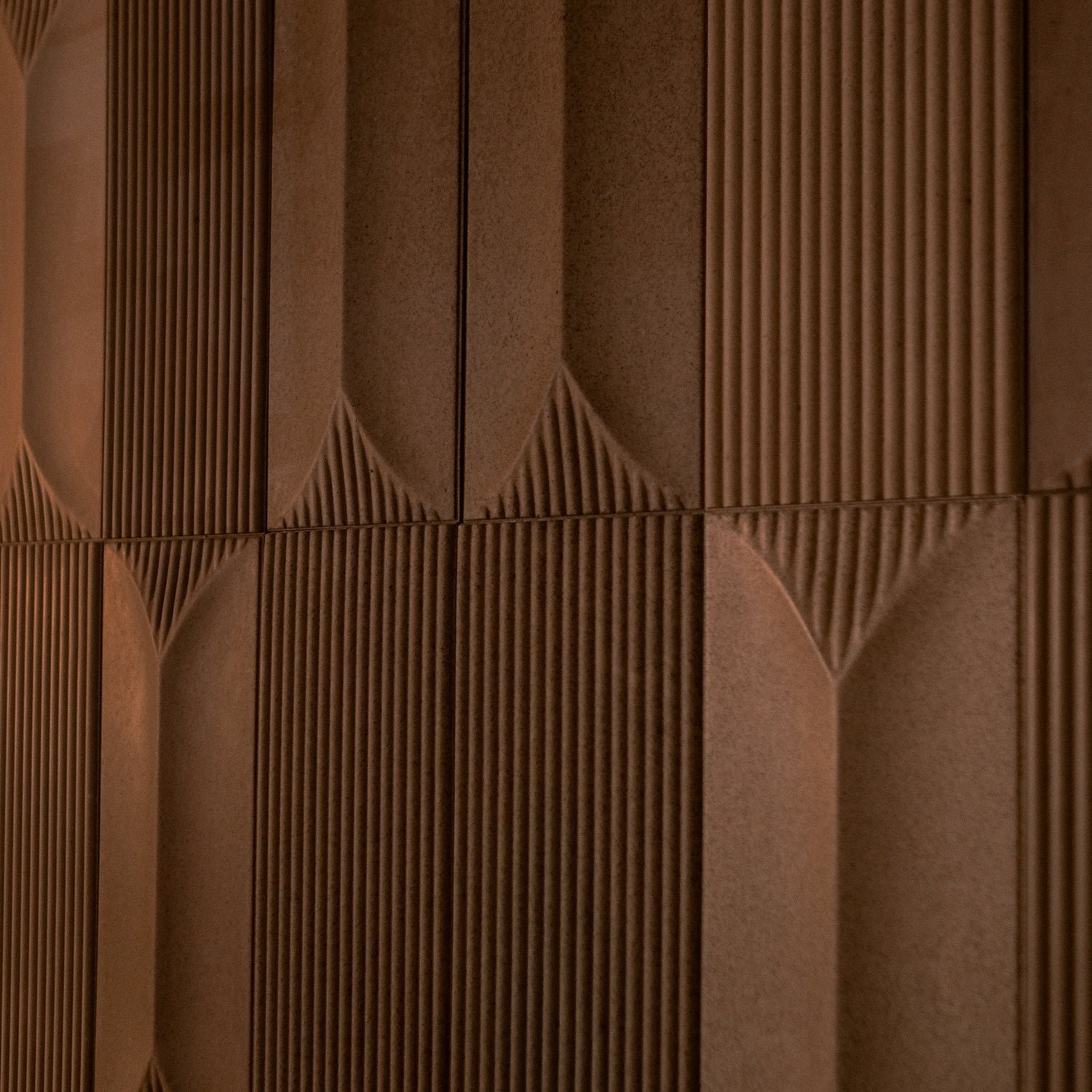 Tiles
We can collaborate with Architects and Interior Designers to supply and produce custom designs and features, such as tiles and accent walls, tailored for your project's needs.
Furniture Design
Our materials allow us to create custom and unique surfaces for furniture such as coffee tables, dining tables, benches, desks, side tables, and more.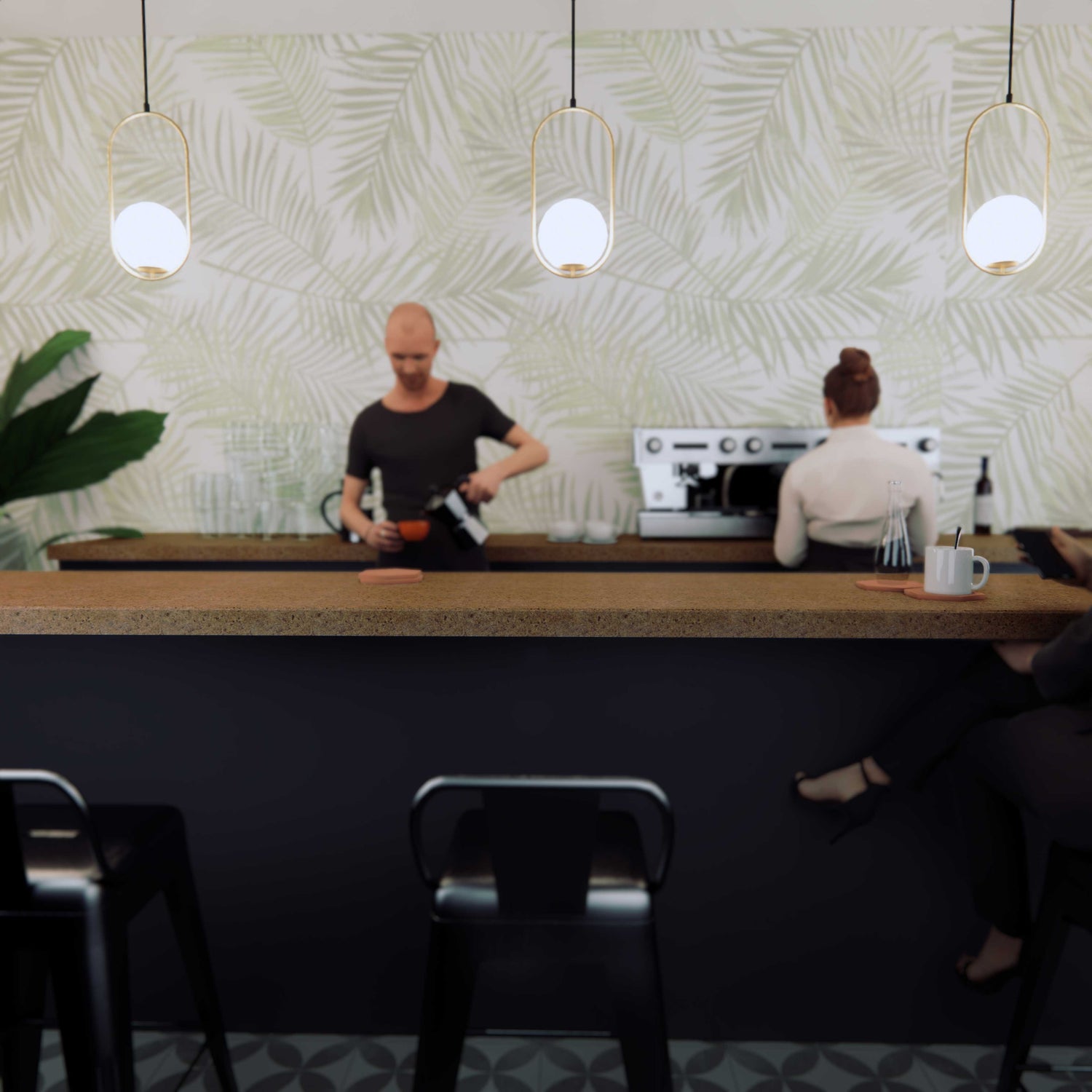 Surface Design
We can provide sustainable surface options for essential fixtures such as bar tops, counters, shelving, or decorative panels that are sure to make your business stand out.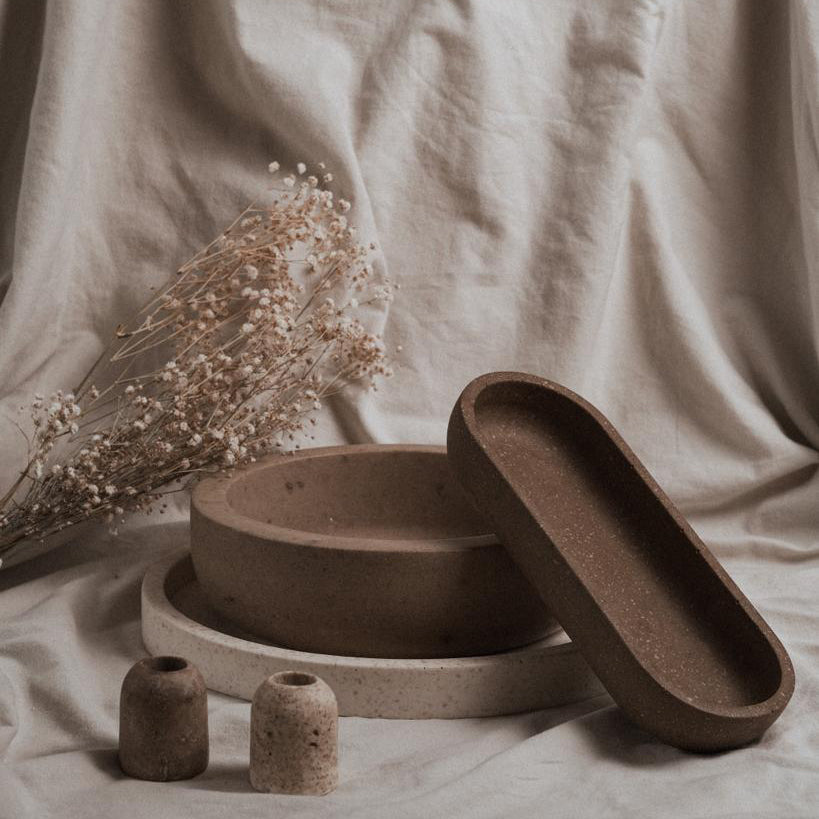 Home Goods
Through our online store we make sustainable design accessible to all, providing you with the option to obtain unique takes on home goods designed with waste-based materials.
Sustainable Impact
Reducing Food Waste

We collect discarded waste materials from local businesses, reducing the amount of waste reaching landfills. These raw materials are then processed at our workshop and transformed into the sustainable materials that are used to design our products.

Upcycling

By upcyling waste, we are able to create sustainable materials that are durable, impact resistant, water resistant, non-toxic, and locally sourced. What would have otherwise been landfilled, now has value, functionality, purpose and quality.

Reducing Material Waste

Small batches of reusable molds are designed for the production of our designs. Our molds allow us to use the exact amount of material needed to produce our products, therefore eliminating offcuts and excess material waste. 

Widely Recyclable Packaging

The packaging materials that we use for our products can be curbside collected and broken down into raw materials in order to be repurposed and used again.